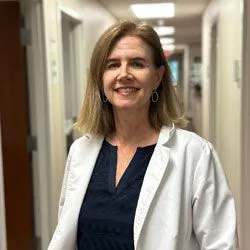 Tamara Richards is an accomplished advanced practice registered nurse (APRN) with a strong background in healthcare and clinical research. Graduating with a Master's in Nursing from Florida International University in 2017 and holding a Bachelor of Science in Nursing from the University of Miami in 2002, Tamara is committed to providing exceptional patient care.
With a decade of experience as an RN and three years as a sub-investigator in clinical research, Tamara possesses a deep understanding of patient needs and evidence-based practices. Her diverse background and multicultural experiences, having lived in several countries including Argentina, Venezuela, Mexico, and Puerto Rico, allow her to communicate fluently in both English and Spanish, ensuring effective and compassionate care for patients from various backgrounds.
Beyond her professional achievements, Tamara embraces a balanced lifestyle. She enjoys maintaining an active routine through regular exercise, finds fulfillment in exploring new destinations through travel, and values quality time spent with family and friends.
Tamara's commitment to patient care, extensive experience, multilingual abilities, and diverse interests make her an invaluable asset to our team. Her dedication to delivering personalized, compassionate, and culturally sensitive healthcare ensures that our patients receive the highest level of care and support.